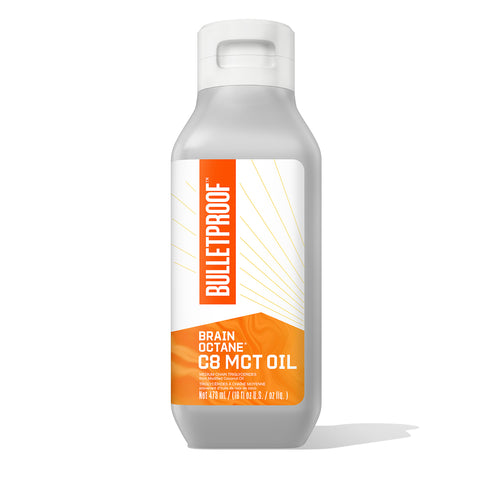 Brain Octane - 946ml - Bulletproof
Bulletproof® Brain Octane™ is pure Caprylic Fatty Acid (C8)— a medium chain triglyceride (MCT). Energy from quality fats, rather than sugar, is a must in the Bulletproof Diet.

Features:
Supports energy metabolism at the cellular level
Contains the most ketogenic MCT in coconut oil, C8, from the heart of the coconut
Quickly and easily absorbed by the body, and not stored as fat
Cleaned, extracted and bottled without the use of harsh chemicals
Anti-microbial properties that can help eliminate unhealthy gut bacteria
Boosts metabolism, reduces fat storage and even helps maintain healthy cholesterol levels
Directions: Add 1 tsp to a warm beverage (eg, coffee or tea) or with a meal, 1-3 times per day.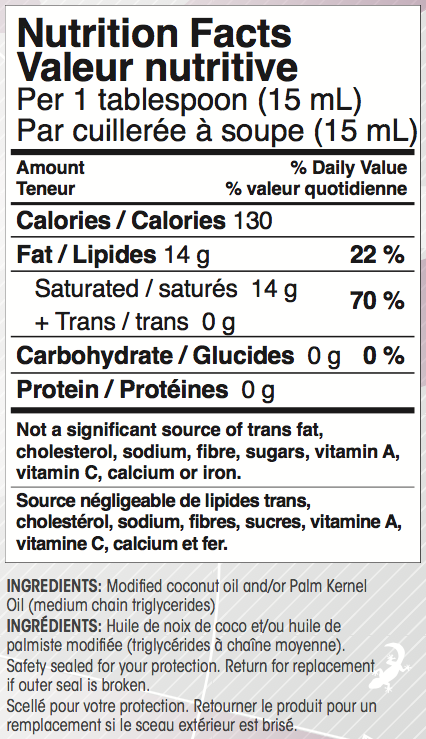 Does not contain any dairy, egg, sugar, corn, yeast, wheat, soy, gluten, artificial flavors, or preservatives.
---
We Also Recommend