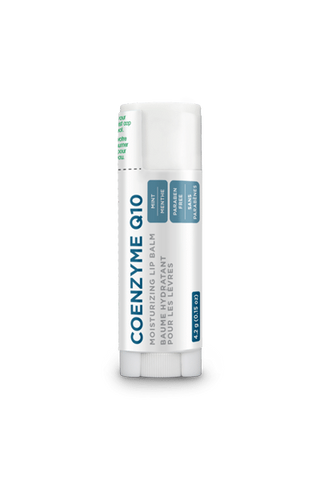 Coenzyme Q10 Lip Balm - 4.2g - Organika
ORGANIKA COENZYME Q10 LIP BALM 
Paraben Free, CoQ10 lip revitalization with a kiss of mint.
BENEFITS:
Lip balm with addition of CoQ10; helps to reduce oxidative damage to lips due to chemicals, sun exposure, etc.
Blend of 5 ingredients: Lanolin, Mint, Beeswax, Tocopherol (Vitamin E) and Ubiquinone (CoQ10) for a simple, non-toxic form of lip balm!
Great relief for chapped, dry lips. Paraben-free!
INGREDIENTS:
Lanolin, Beeswax, Mentha Piperita, Tocopherol, Ubiquinone.
---
We Also Recommend