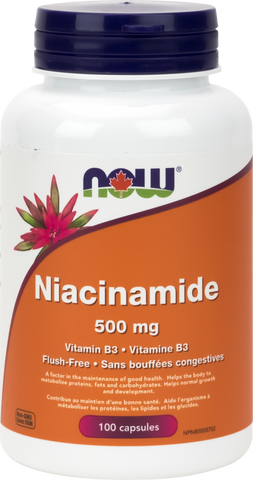 Niacinamide - 500mg - 100caps - Now
PRODUCT DESCRIPTION:
Helps metabolize proteins, fats, carbohydrates
Aids growth and development
Non-flush form of niacin
Niacinamide (Vitamin B-3) is an essential member of the B-vitamin family that must be obtained from the diet. It is the precursor to Niacin, but does not cause the "flush" normally associated with Niacin intake.
Adult Dosage: Take 1 capsule daily with meals.
INGREDIENTS
Each capsule contains:
Vitamin B-3 (as Niacinamide) 500 mg
Non-Medicinal Ingredients: Capsule (gelatin, water), Magnesium Stearate.
---
We Also Recommend